HERALDIC is an American Desktop-as-a-Service company.
We are the developer behind MISE EN ABYME Cloud Computers.
Our mission is to bring society into a new era when technology and knowledge is available in every corner of the world, an era when Knowledge is more accessible than today.
One should not be separated from the opportunity to Learn and Self-Improve. The company strongly believes that Ability is not a commodity, and should be available to all who seek it, even those who struggle financially or blocked from access to information by the regimes of oppression.
Mise En Abyme will help the bright and the dreamers to develop their skills on cloud computers they can afford to buy, rent or use for free the most basic of them.
Our approach to cloud desktops is based on:
– Social network-style sign in to cloud desktops;
– Variety of apps installed or compatible with cloud desktops;
– Focus on personal (non-enterprise) use of cloud desktops.
The use of GPUs is crucial in delivering low-latency desktops capable of 3D-graphics and video for a near-local user experience.
MEA Power and Eleet are based on a monthly subscription. MEA Newbie is monetized with in-app ads, affiliate marketing web store and promoted content. The promoted content can include indie video games, YouTube channels and blogs.
User experience is the biggest challenge of MEA. We want to deliver low-latency, rich-content cloud desktops that can perform the same tasks as physical PCs.
The service is popular among young people (15-30 years old). MEA's user base is growing because users are greatly excited to try this brand new service.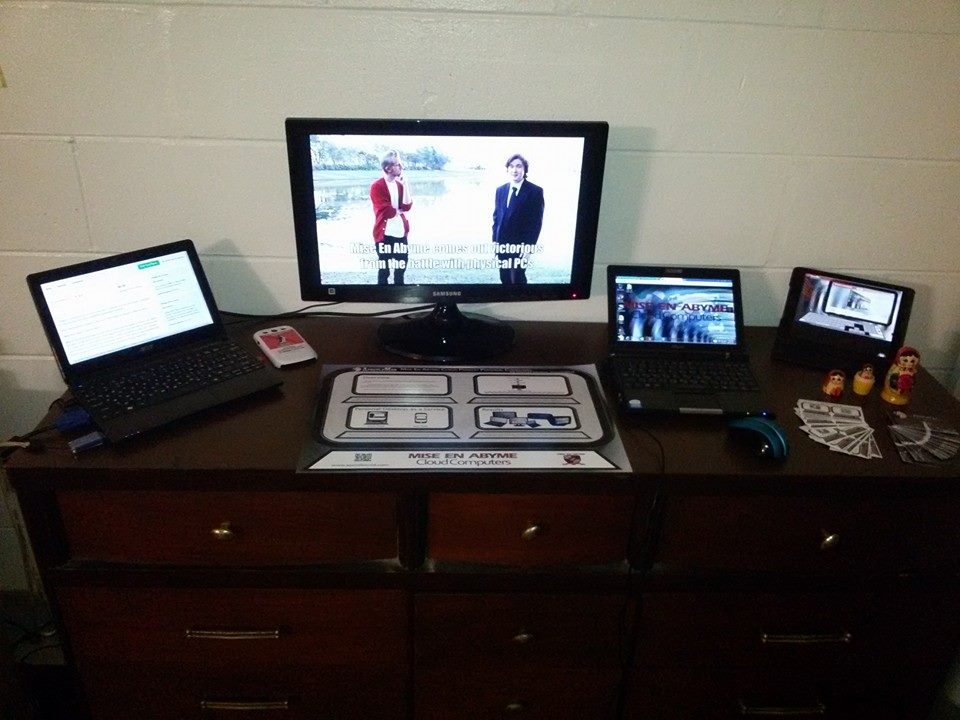 Mise En Abyme and Heraldic ware founded by Artem D.
In 2013, after learning about virtualization and remote desktop technologies, Artem, then a Valencia College student, came up with an idea of an invention – Mise En Abyme Cloud Computers. Virtual desktops streamed over the Internet on any device! Artem's mind was blown at the realization of the potential of MEA and he got to work on a prototype with a fanatic's zeal.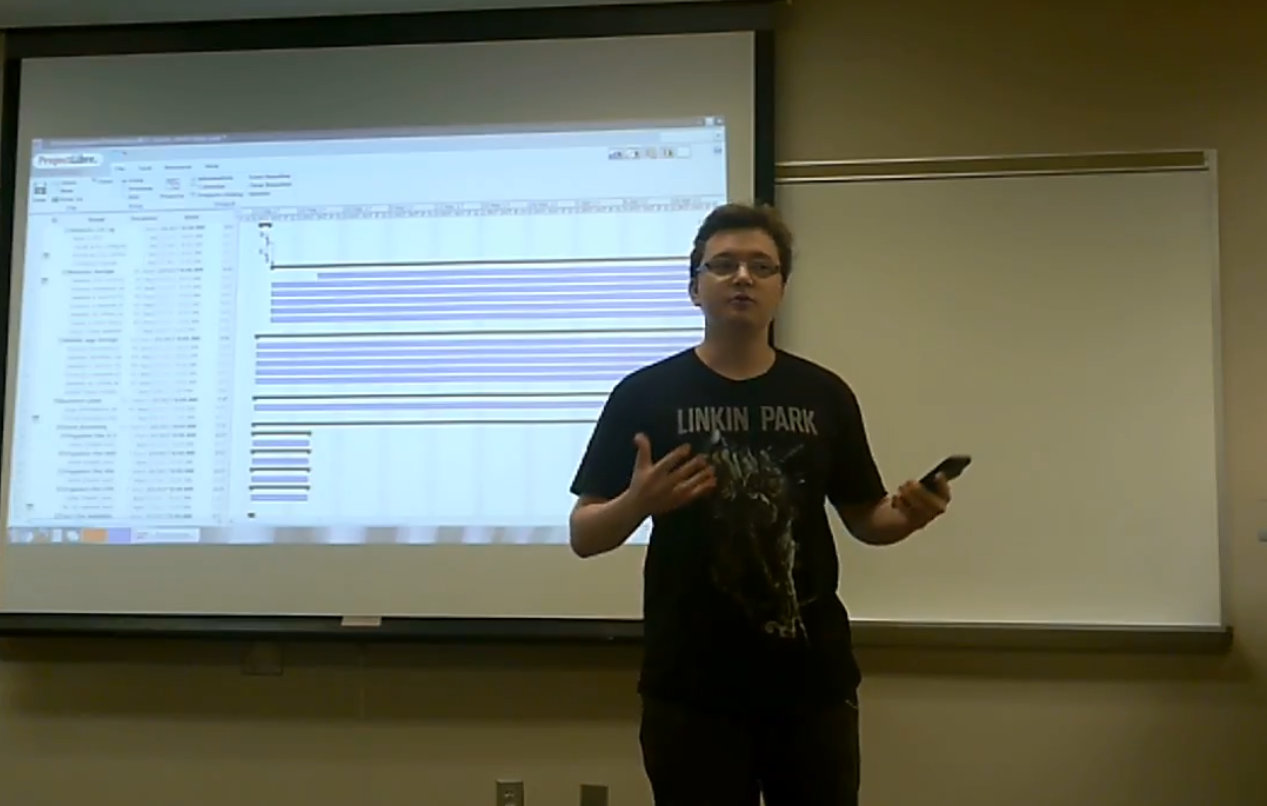 Mise En Abyme had humble beginnings in a garage, following the footsteps of Google and HP. In 2014 Artem set up a few testing VM servers in his garage. During his first semester at Valencia College, Artem used these virtual machines in class to code and execute programs from an iPad, a functionality previously unheard of on mobile devices.
It was in Valencia that this website was started, with a domain name apostlemod.com.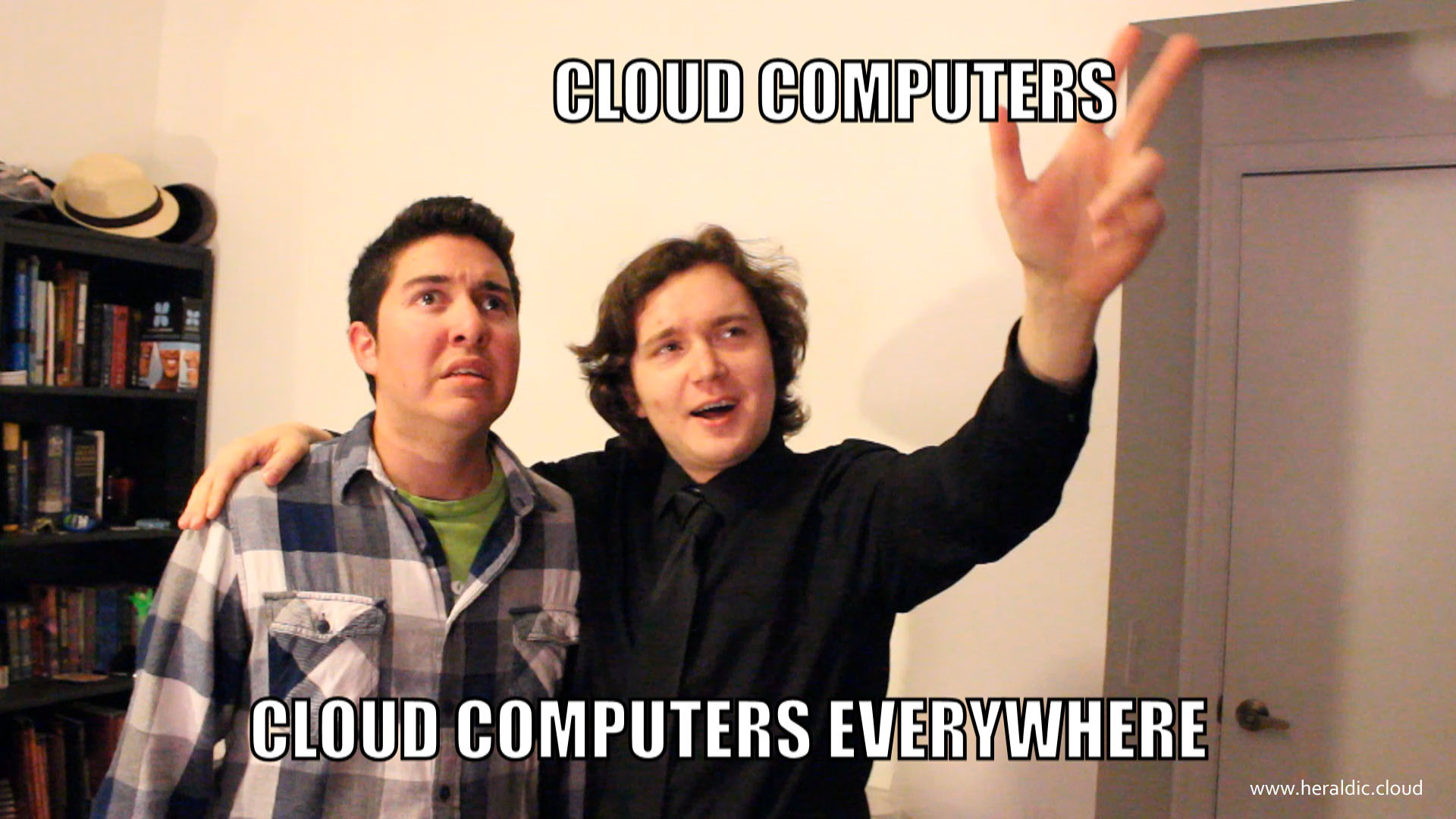 In May 2015 we decided it was time for our first crowdfunding campaign on Kickstarter to raise money to build Mise En Abyme servers. It was then that we've made our viral video that explained Mise En Abyme concepts using Internet memes and Internet culture parody. Our Kickstarter did not reach the astronomical goal that we've set so we decided it was the time to move to AWS instead of hosting on-premises.
In the same year Mise En Abyme was presented at Code For The Kingdom hackathon in Wycliffe Associates HQ in Orlando, FL.
In 2016, after migrating our infrastructure to AWS, we've released the second public beta test for Mise En Abyme and it eventually formed itself into the MEA Newbie edition.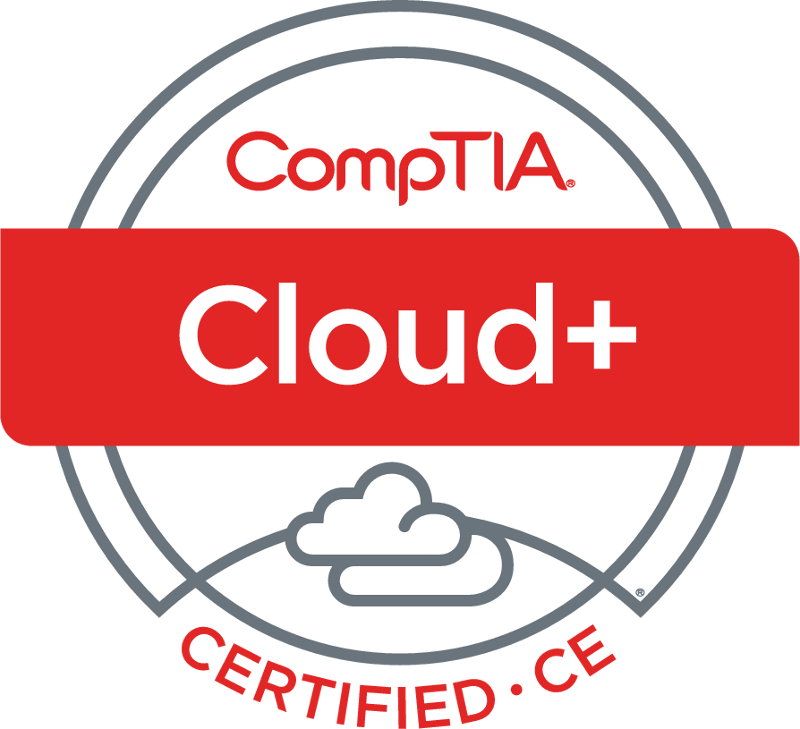 In 2017 ApostleMod was renamed to Heraldic, and a new company Heraldic Clouds LLC was formed in Florida.
On January 1 2017 Heraldic released its first mobile app, a MEA Android client. Ever since Mise En Abyme reached the Android users its popularity has exploded to a gargantuan scale.
Because of Heraldic's expertise and focus on cloud technologies, in 2017 Heraldic's CEO Artem worked with CompTIA as a Subject Matter Expert to develop Cloud+ exam questions.
In May of 2017 Heraldic presented a graphics virtualization poster at one of the most prestigious technology conventions, NVIDIA GTC in San Jose, CA. At the convention Heraldic revealed three phases of Mise En Abyme and its use of GPUs.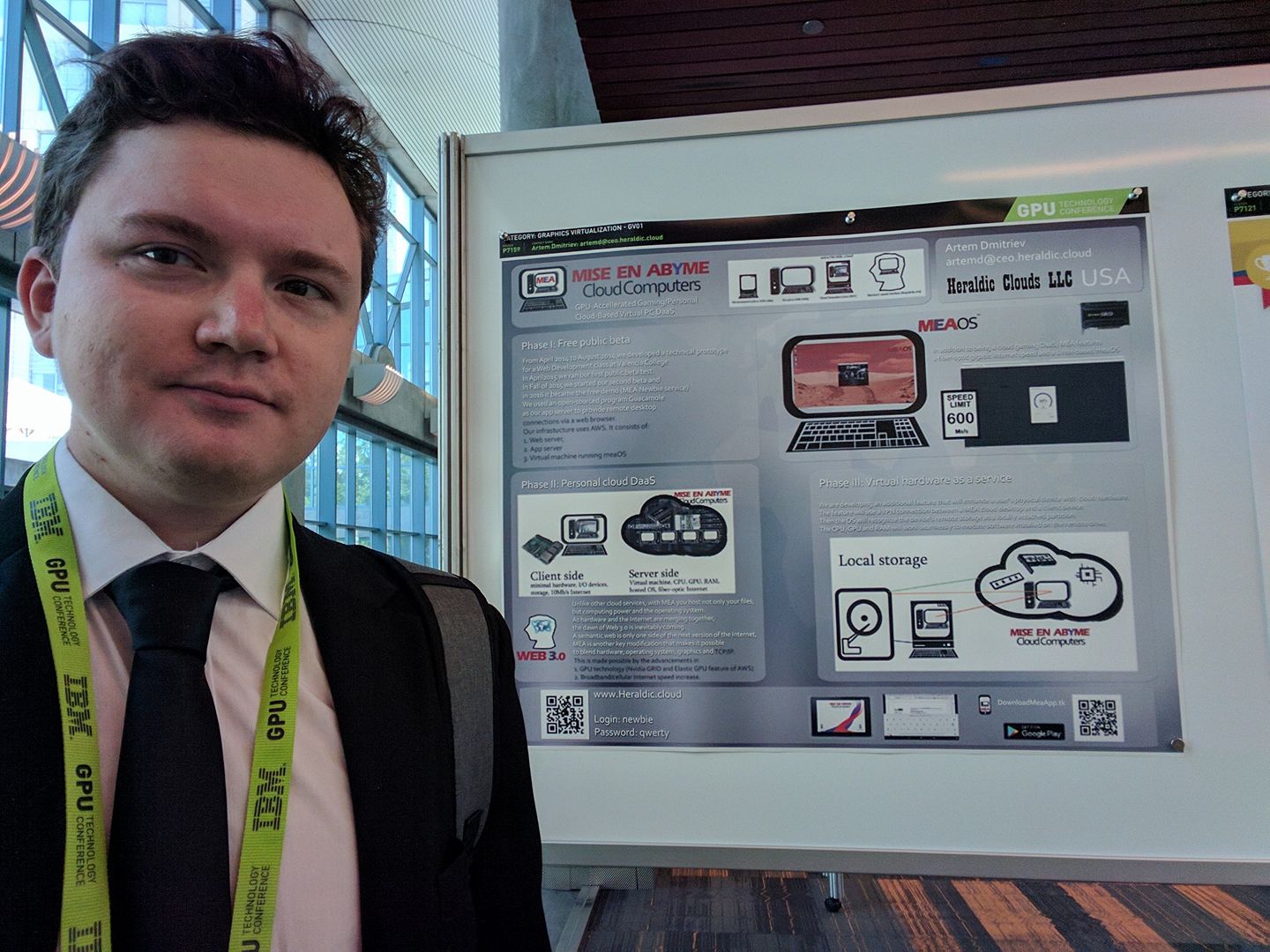 Mise En Abyme app was further improved. We are currently conducting a beta test of the new GPU-accelerated cloud desktop service Eleet. 
Heraldic's new research poster was accepted to Nvidia GTC 2018 second year in a row. The new poster discoveres new horizons in containerization of entire GPU-accelerated desktops in Amazon Web Services EC2.